Unmatched Experience and Expertise for Lung Transplantation
Lung Transplantation
The Center for Advanced Lung Disease and Lung Transplantation
Make an Appointment
Our experienced team is here to help you learn more about our program, to schedule an appointment, or to help with a referral.
For patients with advanced lung disease, lung transplantation can help prolong their lives while dramatically improving their quality of life. But a lung transplant is a complex procedure that requires premium care from evaluation through recovery—including experienced surgical experts, the latest technologies, and a collaborative support team that understands the challenges involved.
Since 1986, the Columbia Lung and Heart-Lung Transplant Program has provided the highest-quality care to extremely ill patients with end-stage lung disease. Under the leadership of Dr. Selim Arcasoy, Dr. Joshua Sonett, and Dr. Frank D'ovidio, the program reached an all-time high of 100 transplants annually and continues to achieve stellar survival outcomes.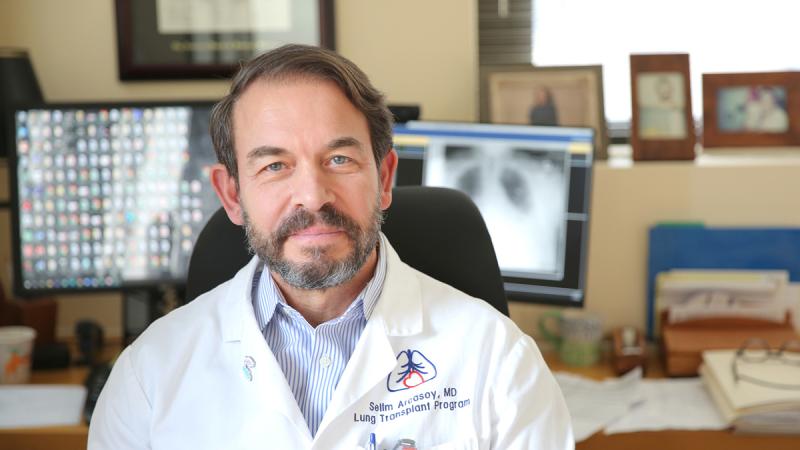 A Team of Experts Working Together for You
Our program includes some of the most skilled transplant pulmonologists and surgeons in the nation—and our expertise goes beyond the procedure. We work closely with multiple other departments to provide the best possible care—before and after lung transplantation. Our team includes:
Transplant coordinators
Advanced inpatient practitioners
Social workers
Psychiatrists
Pharmacists
Nutritionists
Infectious disease and immunology specialists
Physical therapists
Our transplant nurse coordinators collaborate with our physicians and surgeons to support patients and their caregivers through all phases of the transplant process.
A Leader in Transplant Innovation
As faculty at Columbia University Irving Medical Center, our lung transplant team is committed to making transplantation safer—through cutting-edge clinical, translational, and basic science research, clinical innovation, and continuous quality improvement.
Explore Lung Transplantation Clinical Trials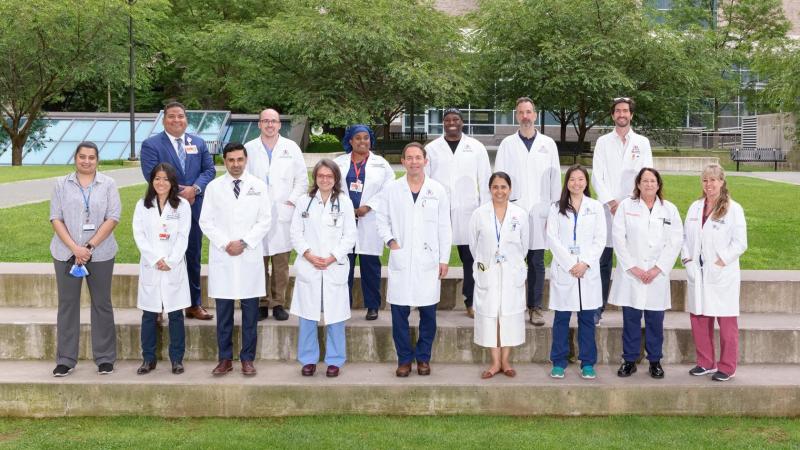 Premium Care at the Leading Hospital in New York City
Our program has outstanding outcomes for lung and heart-lung transplants—consistently meeting or exceeding national averages. We are a Magnet-recognized center for nursing excellence and patient care. 
About Lung Transplantation
Find out more about lung transplantation: who is a candidate, how to prepare, what the procedure entails, and what recovery looks like.
Learn About Lung Transplantation
Clinical Trials
Columbia is active in a number of clinical trials exploring the latest technologies and supportive care strategies for lung transplantation.
Explore Current Trials