Columbia Women's Program
Make an Appointment
Our team is here to help you make an appointment with the specialists that you need.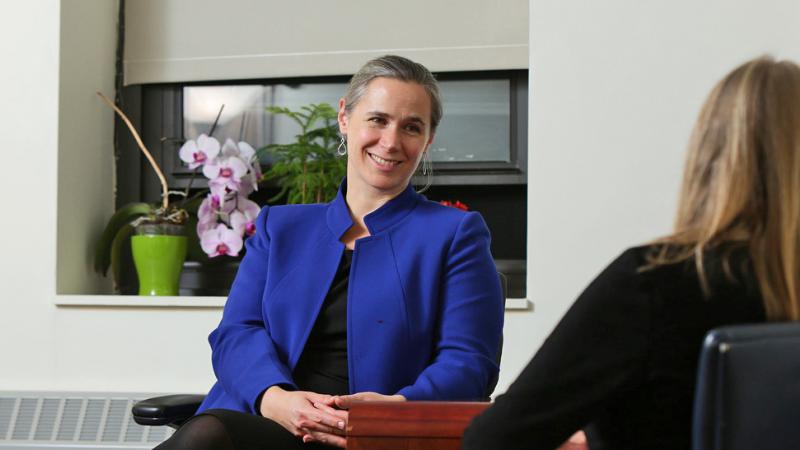 The Columbia Women's Program is a comprehensive clinical program developed in collaboration with the Division of Child Psychiatry and the Department of OB/GYN. Our mission is to address the mental health needs of women across the life cycle.
Mood disorders are twice as prevalent in women as in men, particularly during the childbearing years. Yet women are less likely to report and seek help for these problems than they are for a general medical condition, even though they may be just as disabling and affect other family members.
One of the first programs of its kind in the nation, the Columbia Women's Program focuses on problems that occur during the menstrual cycle, pregnancy and the post-partum period, and in the course of parenting.  Our experts also help women to deal with infertility, the loss of the fetus during pregnancy, and later, with the onset of menopause.
 The Columbia Women's Program offers the following services:
Diagnostic evaluation
Preconception consultation and planning
Short-term psychotherapy using cognitive-behavioral, interpersonal, supportive approaches, for women of all ages
Family education and support
Access to state-of-the-art research trials
Referrals to appropriate programs and providers not only for patients, but also for children, partners, and other family members
We are conducting important research on the role of inflammation in perinatal depression; the link between early brain development in the fetus and depression in pregnant mothers; the effects of high stress and poor nutrition on cognitive development in the fetus and the child; and a specific gene known to make women more susceptible to life stress. 
We have also developed a way to reduce postpartum depression by supporting effective parenting, teaching mothers how to get their babies to sleep and reduce fussing and crying.