Women's Health Clinic
Care Customized for Your Personal Needs
Make an Appointment
Our team is here to help you make an appointment with the specialists that you need.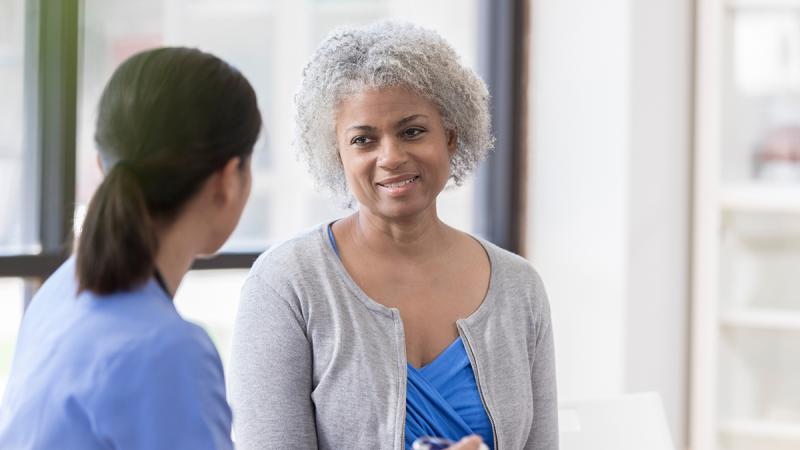 Our board-certified nurse practitioners provide a wide range of women's health services. Your Well-Woman Visit will be customized to address your personal needs, questions, and concerns.
Our Services
Our Well-Woman visits include:
Consultation to assess health needs
Annual physical exam
Pelvic exam
Pap smear test for cervical cancer prevention
Clinical breast exam and mammogram referrals
Family planning counseling
Birth control consultation and prescription
Sexually transmitted infection (STI) testing and treatment, including:
HIV
Gonorrhea
Chlamydia
Syphilis
Hepatitis B and C
Bacterial Vaginosis
Trichomoniasis, and more
HPV (Human Papillomavirus ) vaccinations
Menopausal care services, including counseling and hormone therapy
Pap (Papanicolaou) Test
One key component of the Well-Woman Visit is the Pap Test to check for early signs of cervical cancer. It is recommended that women have a first Pap Test at age 21. Screening is advised once every three years for women 21 – 29 and once every five years for women over 30 who have no history of an abnormal Pap Testing.
Our board-certified nurse practitioners can recommend necessary testing based on your medical history.
HPV (Human Papillomavirus) Vaccine
We offer the HPV vaccine at all of our locations. HPV vaccine is recommended for routine vaccination at age 11 or 12 years.
The Advisory Committee on Immunization Practices (ACIP) also recommends vaccination for females aged 13 through 26 years and males aged 13 through 21 years not adequately vaccinated previously.
Vaccination is also recommended through age 26 years for gay, bisexual, and other men who have sex with men, transgender people, and for immunocompromised persons (including those with HIV infection) not adequately vaccinated previously.
Your Appointment
During your first visit, we will assess your health needs by performing an in-depth medical history review and conduct a physical examination which will include testing and treatment as needed.