Expert Comprehensive Evaluation
The correct diagnosis. The best treatment. The right direction for you.
Make an Appointment
Our team is here to help you make an appointment with the specialists that you need.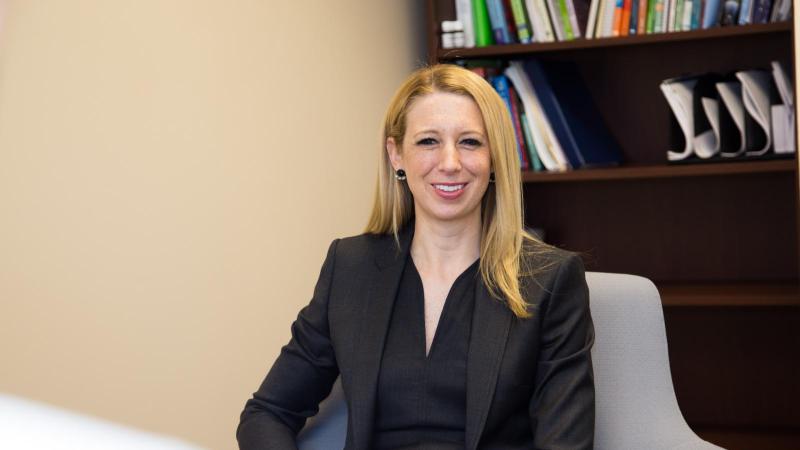 At Columbia, the safety of our patients is always our top priority. We are offering expert comprehensive evaluations as a video visit. This way, we can virtually provide comprehensive evaluations for patients who feel their current treatment is not working or has only partially addressed their problems.
Our goal is to work with patients and their therapists or psychiatrists to provide a fresh and objective perspective on diagnosis and treatment. Common reasons for expert comprehensive evaluations include:
Second opinion regarding diagnosis, treatment setting, psychotherapy, and/or medications
Conditions where the diagnosis is unclear
Illnesses that have proven resistant to standard treatment
Conditions complicated by substance abuse and/or by medical illness
New onset of psychiatric, behavioral and emotional problems
No matter the reason you are looking for an expert comprehensive evaluation, at Columbia Psychiatry, our assessments consider current symptoms, past history, physical health, longstanding patterns of thinking and feeling, relationship patterns, occupational functioning, and goals for treatment. Within 2-4 weeks, we provide a thorough assessment and treatment recommendation that is tailored to each patient's needs and preferences, drawing on the latest and most effective therapies.
We offer ECE only for conditions in which our faculty have particular expertise that is at the cutting edge of the field. Those conditions include the list below. We recognize that every situation is unique and that patients may have one of the below including concerns for other conditions not listed here. Our intake specialists can discuss your particular situation to help make sure ECE is right for you.
We are very pleased with the Expert Comprehensive Evaluation through Columbia Psychiatry. The intake specialist was very thoughtful and eased our angst about the E.C.E. process. The Doctor, with a wide scope of knowledge, answered all of our questions as he talked with us. With medical staff and physicians like them, the Evaluation program is in good hands.
90-minute evaluation video visit with an expert psychiatrist and/or psychologist
Review of medical records
Discussion with current therapist and/or psychiatrist
Discussion with one family member
Neuropsychological testing, if appropriate*
Pharmacogenomics testing, if appropriate*
Laboratory testing, if medically necessary*
30-minute feedback session (by video or phone) with a clinical expert to answer questions.
*ECE fees do NOT include the cost of pharmacogenomics testing, laboratory testing, or neuropsychological evaluation. These services can be billed to your insurance plan with variable coverage rates. Fees will be confirmed with you prior to such tests.
The Consultation Note on diagnosis, assessment, and treatment recommendations will be available in our Electronic Health Record system within 2 weeks of your last visit. The visit notes can be requested. For more information on how to do so, visit our Request Medical Records page.
Our general procedure for providing ECE is listed below. Because each situation is unique, our expert clinicians may request additional information beyond what is listed here in order to provide the most detailed and helpful evaluation possible.
Call 212-305-6001 or fill out our online form.
One of our intake specialists will conduct a brief (15-20 min) screen by telephone to learn about current symptoms, past treatment, and goals.
Based on the clinical expert's recommendations, the intake specialist will request additional information to be provided prior to the video visit evaluation, including past medical records, lab testing, standardized clinical scales, and medical releases to contact current or past providers and a family member.
90-minute video visit evaluation with expert clinician
The intake specialist will send the patient and any current providers a written report summarizing the overall assessment, diagnosis, and treatment recommendations.
30-minute feedback session with clinical expert to discuss recommendations and answer questions
The ECE program is for people looking for diagnosis and/or treatment recommendations. Patients therefore should not generally expect to be able to continue care with the expert who provided the ECE. However, if after the evaluation, patients would like to change their care provider, we will certainly work with the patient to pair them with one of our many excellent psychiatrists or psychotherapists. If you live outside the NY-metro area, we will do our best to assist with referrals using our extensive network of experts in the field.
ECEs provide an accelerated, comprehensive assessment of a patient's history to date and a report written by an expert that includes diagnosis and a thorough list of recommendations. Our new patient evaluation includes many of the elements listed here, but these steps more commonly occur over a period of time as the patient and provider work together to improve symptoms immediately. Our intake specialists can help you determine which may be a better fit for your needs.
The starting cost for expert comprehensive evaluations is $2500, with payment due at the time of the evaluation. Review of medical records beyond 50 pages, discussion with additional family members, or additional visits may result in additional fees and will be explained in advance. We will provide documentation to help facilitate reimbursement as some insurance companies may cover aspects of the assessment through out-of-network benefits.
To request an expert comprehensive evaluation (ECE) please call 212-305-6001 or submit our online form and check the box for a second opinion.