Adult Diabetes Program
Make an Appointment
Our team is here to help you make an appointment with the specialists that you need.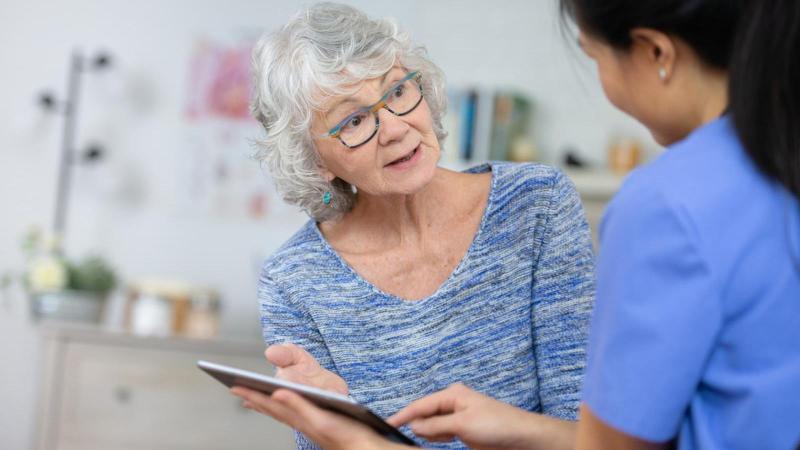 The Naomi Berrie Diabetes Center's Adult Diabetes Program offers a multidisciplinary approach to diabetes management. Our team includes endocrinologists, diabetes educators, nutritionists, and a patient navigator. Our clinicians are leaders in the diabetes field and recognized for high quality patient care, clinical and basic research, and the education of students and trainees.
We have extensive experience with type 1 diabetes, type 2 diabetes, monogenic diabetes, cystic fibrosis-related diabetes, post-transplant diabetes, and diabetes in pregnancy. We support the most up-to-date continuous glucose monitoring and insulin pump technology.
We work side-by-side with our pediatric diabetes team, facilitating a seamless transition from pediatric to adult care.
New Patient Scheduling
When calling for your first appointment, please have your most recent A1c (within the past three months) and current diabetes medications available. Let our staff know if you have new or recent onset type 1 diabetes or if you are pregnant so that we may expedite your appointment.
We generally schedule patients as follows:
Patients with type 1 diabetes and atypical forms of diabetes will be scheduled for an initial visit with one of our endocrinologists
Patients with type 2 diabetes will be scheduled for a diabetes/nutrition class led by one of our expert diabetes educators prior to scheduling with an endocrinologist
Plans for ongoing care will be individualized and discussed at your initial visit. Some patients may be advised to continue with their primary care doctor for ongoing diabetes care.
In preparation for your appointment, please review our office policies and procedures.
Diabetes Education
Our diabetes education program is accredited by the American Diabetes Association. In addition to individual sessions with our diabetes educators, we offer group classes and workshops.
For our patients with type 2 diabetes, we offer "Understanding Type 2 Diabetes" in both English and Spanish. Workshops are offered periodically and have included Exercise Management, Taking Diabetes to College, and Spouses and Partners of People with Diabetes.