Smithers Center
Make an Appointment
Our team is here to help you make an appointment with the specialists that you need.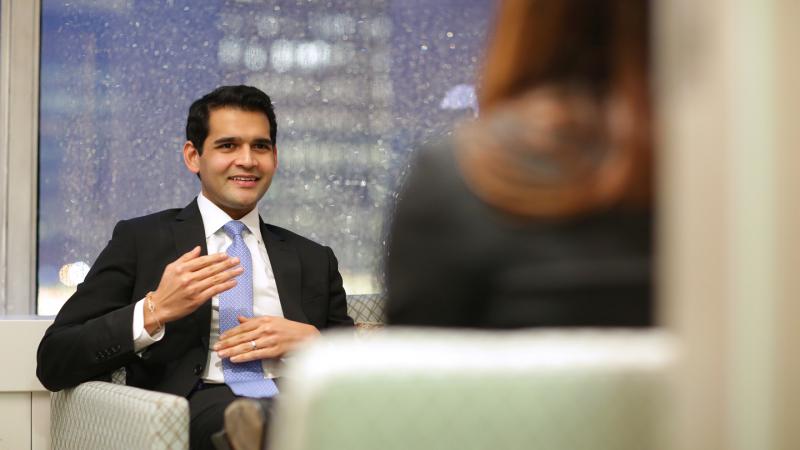 ColumbiaDoctors Psychiatry is consistently ranked in the top tier of drug and alcohol programs by US News & World Report. While 22.7 million Americans need help for a problem related to drugs or alcohol, only about one in ten (2.5 million) receive the necessary treatment. At the Smithers Family Center, we care for adults aged 18 and over who are looking to change their substance use as well as those struggling with co-occurring mental health conditions.  Our experts provide a combination of individual, group, and medical therapy tailored to individual needs. We also offer social supports to reward participants for non-use and to engage family members in the treatment process. 
The Smithers Center offers a flexible framework allowing participants to move between treatment modalities as their goals shift.  We collaborate with outside providers and programs whenever possible.
Our therapists and psychiatrists employ the most effective, evidence-based approaches, including
Relapse Prevention Therapy (RPT)
Motivational Interviewing (MI)
Motivational Enhancement Therapy
Mindfulness and Acceptance-Based Therapy
Transference-Focused Psychotherapy (TFP)
Life Skills Enhancement
Cognitive Remediation
Our goal is to provide comprehensive evaluations, assessing the severity of the problem and any psychiatric disorders, medical conditions, or psychosocial problems that need to be addressed, and offering solutions that are tailored to individual goals. 
For further information, please call 212-326-8441.
5 Columbus Circle
6th Floor
United States
Open location in Google Maps