​Family Planning
Make an Appointment
Our team is here to help you make an appointment with the specialists that you need.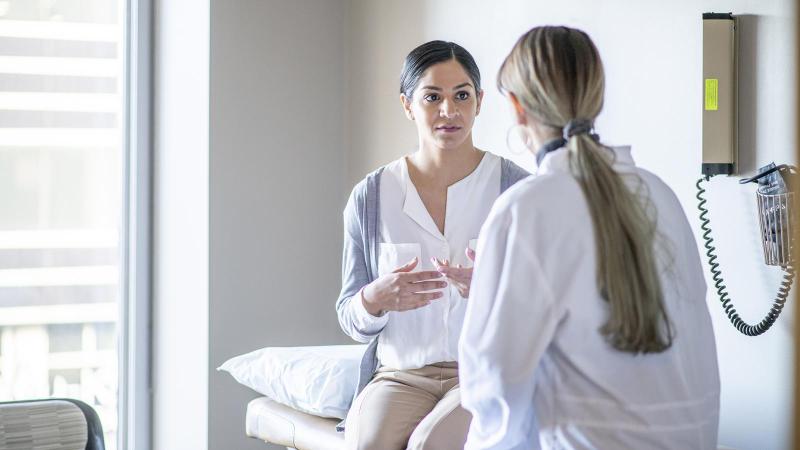 ColumbiaDoctors family planning specialists provide compassionate, caring guidance for women who want to evaluate their options for contraception, prevent unplanned pregnancies and sexually transmitted infections, or manage miscarriage and pregnancy termination. We also help women determine whether contraception can be used to alleviate problems such as heavy menstrual bleeding and menstrual pain. Our physicians have special expertise in assisting women with chronic and complex health conditions to make informed choices about contraceptive options.
Innovative, Expert Care for Patients with Complex Needs
Our family planning specialists are leaders in the field, with a combined 75 years of experience caring for patients. Our highly-trained and experienced all-women team provides the kind, compassionate care every patient deserves. Our patient-centered approach emphasizes comfort and safety, and we work closely with patients to manage any side effects of treatment that may arise. We offer advanced procedures using specialized equipment, imaging, and comprehensive anesthesia options.
We are sensitive to the many issues patients can encounter in getting good care and we are here to help. Our team strives above all to be welcoming and inclusive:
Spanish-speaking
We welcome patients across the LGBTQ+ spectrum, including queer, lesbian, non-binary, and transgender people
We know people of color face even more challenges getting quality care, and we work with our team and staff at all levels to eliminate these barriers to access
Our team is available to you via telephone, video visit (telehealth) or in-person appointments. We see patients in person in Washington Heights or Midtown Manhattan, New York City.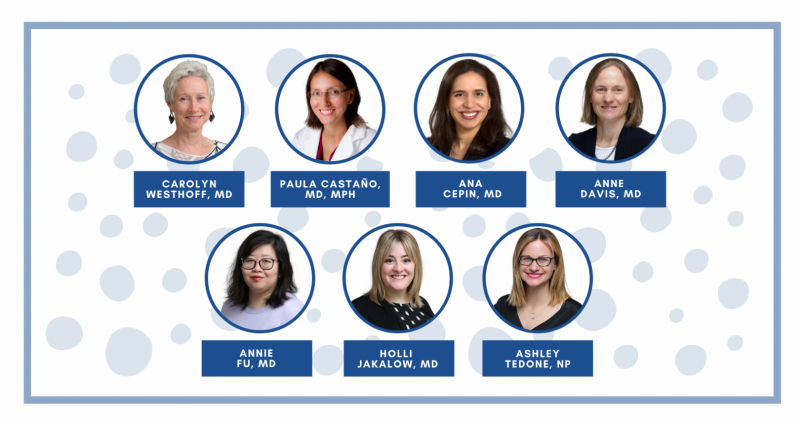 For women with medical conditions, our family planning specialists will work with you to find the best contraceptive option for your condition. We coordinate with experts across Columbia University Irving Medical Center to offer contraceptive care to women with epilepsy, heart conditions, cancer, hematology, HIV, rheumatology, and more, including patients in need of transplant or bariatric surgery.
Leaders in Family Planning Research and Innovation
As national and international leaders in family planning innovation, our physicians are involved in the development of novel contraceptive options and work with city, state, and federal governments to increase access to contraception and women's health services. Our physicians are conducting clinical trials to investigate new forms of contraception, improve access to contraception, and evaluate effectiveness of birth control for patients with serious medical conditions. Learn more about our team's research.
Our Services
Our team provides general gynecologic care and a full range of family planning services for our diverse patient population, including:
Contraception services: We provide contraception counseling in a supportive environment. We offer all FDA-approved birth control methods, including birth control pills, intrauterine device (IUD), birth control patch, birth control ring, birth control shot, birth control implant, and barrier methods. We also offer emergency contraception and permanent solutions such as tubal ligation. Learn about the SOURCE program for more information about our contraceptive services.
General gynecologic care: We offer routine physical exams, treatment for abnormal pap smears, colposcopy, loop electrosurgical excision procedure (LEEP), sexually transmitted infection screening, treatment for problems such as heavy menstrual bleeding and menstrual pain, and minimally invasive surgical procedures.
Pregnancy testing and pregnancy options counseling: Our family planning specialists provide a safe environment and expert help so that you can understand your options for your pregnancy.
Pregnancy termination: We offer medical and surgical pregnancy termination services, including management of miscarriages.
Telehealth options: For many patients, virtual visits can be an ideal way to manage their care. Our providers offer convenient telehealth options including consultations, follow up visits, medication management, and more.
Paying for your care
Patients should never be surprised with a bill they can't pay. We accept many insurance plans including New York State Medicaid and Medicare. Our staff will check ahead of time to let you know if your care is covered by your insurance or if there will be out of pocket costs. For patients who don't have insurance that covers birth control or encounter other challenges in financing their care, we can help with a referral or a payment plan. 
Trauma-informed care
Our team practices trauma-informed care, meaning we are sensitive to our patients' whole history when we meet with them. We understand patients who come to us may have a past history, either with a previous provider or through being survivors of domestic abuse or sexual assault, that makes gynecologic exams particularly challenging. We work with all patients to make sure they feel comfortable, safe, and supported during their visits with us. 
Meet Our Team
Our Locations
ColumbiaDoctors - Columbus Circle
1790 Broadway
New York, NY 10019
Audubon Practice
21 Audubon Avenue
New York, NY 10032
NewYork-Presbyterian/The Allen Hospital
5141 Broadway
New York, NY 10034
In the Media