Integrated Women's Health
Comprehensive, Coordinated Care For the Whole Woman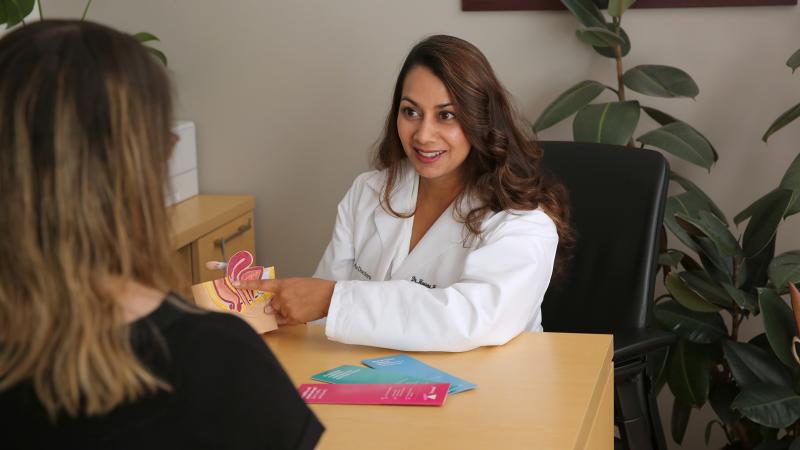 At Columbia University Irving Medical Center, we know that quality health care for women means providing comprehensive, coordinated care that looks at the whole woman. Our Integrated Women's Health Program, led by Mary Rosser, MD, PhD, delivers care management for a broad range of women's health care services.
Our goal is to ensure every woman gets the care she needs and is empowered to take an active role in her own health and wellbeing. Our patient-centered approach involves coordination with specialists from across the medical center to optimize health outcomes throughout the course of a woman's life.
Caring For the Whole Woman
For many women, a yearly visit with their Ob/Gyn is their main point of access to the health care system. With this in mind, our Integrated Women's Health program takes a primary care approach to Ob/Gyn. In addition to a full range of obstetric and gynecologic services, including Pap smears and birth control management, our providers are also skilled in cancer screening, heart health management, menopause care, nutrition counseling, and more.
During your visit, your provider can address a broad variety of wellness topics and help you come up with a customized health care plan, including screening options and strategies for managing and reducing future risk factors.
Coordinating Your Care
Navigating a large and complex health care system can be challenging. Our providers are here to assist you by scheduling routine and specialty appointments for you. Going forward after these appointments, our team will continue to communicate and coordinate your care with other providers inside and outside the Columbia system, in order to make sure your patient experience is as smooth as possible.