​Women's Mental Health
Integrated, Individualized Care for Women at All Stages of Their Lives
Make an Appointment
Women's Mental Health @Ob/Gyn only accepts patients referred by providers in the Department of Obstetrics and Gynecology at NewYork-Presbyterian/Columbia University Irving Medical Center.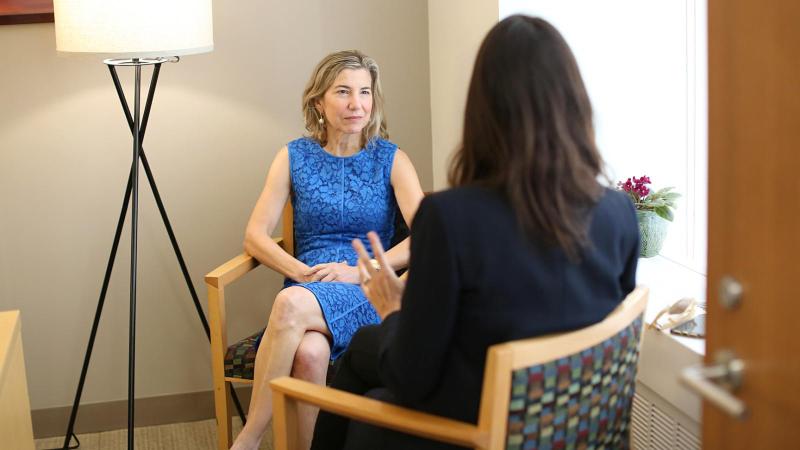 The mind and body are connected in ways that science is only beginning to understand. Our team, led by Catherine Monk, PhD, Diana Vagelos Professor of Women's Mental Health in Obstetrics and Gynecology and Professor of Medical Psychology in Psychiatry at Columbia University Irving Medical Center, believes that taking care of the whole woman, body and mind, during all stages of a woman's life, is an essential aspect of women's health care.
Through our embedded mental health service, we offer treatment for women experiencing life stress as well as mood disorders in parallel with their medical care. Our approach is guided by evidence-based principles, focusing on each woman as a unique person with appreciation that the best care is tailored to the individual.
We offer short-term psychotherapy, psychopharmacology, and support groups. Virtual visits are available to make care convenient and accessible for all patients.
We offer treatment for women during all stages of their lives, including:
Fertility treatment
Miscarriage/Pregnancy loss
Gynecologic Cancer
Pregnancy
Postpartum
Menopause