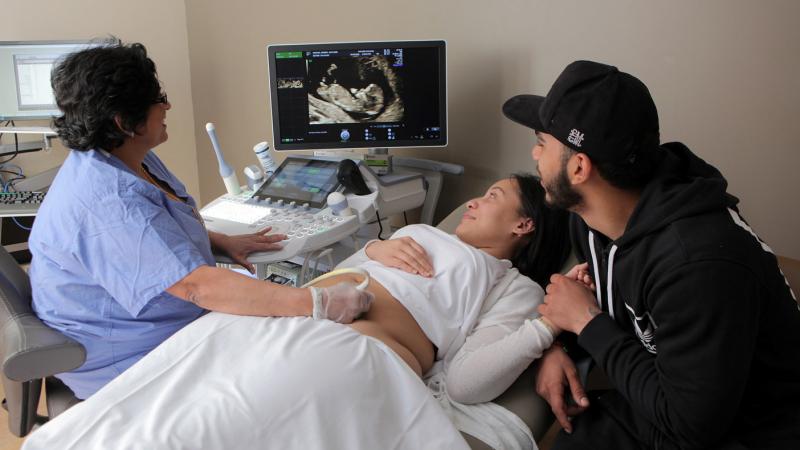 Coordinated Services for High-risk Mothers
ColumbiaDoctors Obstetrics and Gynecology offers individualized care and support for expectant mothers who are referred to us with high-risk health conditions or obstetric complications, and for those whose pregnancy is complicated by a fetal structural, functional, or genetic abnormalities or a multiple gestation.
High-risk conditions often affect both the mother and the baby and involve care from specialists across many disciplines. At our centers for high-risk pregnancy, we coordinate your care for you, eliminating the stress of navigating a complex system of care.
Center for Prenatal Pediatrics provides comprehensive care for patients with multiple fetuses or whose pregnancies are affected by fetal complications.
Mothers Center coordinates care for patients with maternal complications, including hypertension, diabetes, cardiac disease, seizure disorders and thyroid disease.
Preterm Birth Prevention Center provides personalized medical care for women at high risk for premature birth.
At each of our centers, our approach to patient care is multidisciplinary. We collaborate with pediatric specialists, neonatologists, and geneticists to evaluate and treat fetal complications and to expand the choice of services available to our patients. We also consult with specialists to evaluate and treat underlying maternal conditions such as chronic health problems or those that develop during pregnancy: diabetes, high blood pressure, heart disease, and thyroid problems.
Each member of our obstetrical team is board certified or board eligible in the specialty of Maternal Fetal Medicine, as well as Ob/Gyn. Our specialists work as a team to ensure the best outcome for mothers and babies, supported by clinical nurses and genetic counselors, all of whom are trained to manage high-risk pregnancies.
If you wish to contact Maternal-Fetal Medicine Ultrasound and Genetics, please call (212) 305-4636.
Advanced Maternal and Fetal Care
Our experts use sophisticated 3D and 4D ultrasound imaging and the most current prenatal diagnostic tests to identify and treat problems related to fetal growth, development, and genetics. Advanced ultrasound technology is also used to guide some procedures to treat babies in the womb. Our obstetrical specialists have the experience and expertise to manage complications of multiple pregnancies, from problems that may affect identical twins such as twin-twin transfusion syndrome and unequal placental sharing, to complications of fraternal twins and higher-order multiples such as malformations, differences in growth, or fetal well-being.