About Us
Make an Appointment
Contact our team to learn more about the center or to make an appointment.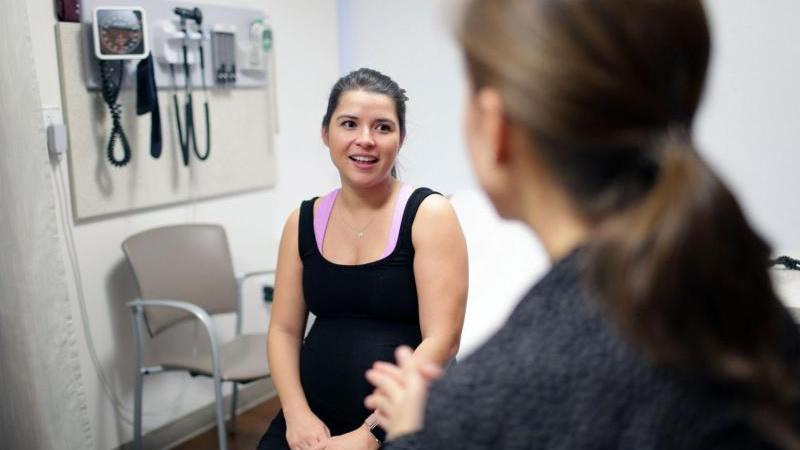 Pregnancy is an exciting time in a woman's life, but it can also be one filled with uncertainty and anxiety. For women with chronic medical conditions, pregnancy may pose even more challenges.
The Mothers Center at NewYork-Presbyterian Hospital/Columbia University Irving Medical Center (NYP/CUIMC) is a first-of-its-kind space dedicated to providing coordinated care to pregnant women with complications requiring specialized care.
Our maternal-fetal medicine (MFM) experts and other specialists work together to develop customized treatment plans that meet each patient's unique needs. All of our patients have access to health care professionals throughout NYP/CUIMC. The Mothers Center serves as the hub for this collaboration by:
Coordinating appointments with specialists
Providing counseling
Ensuring that patients receive the best care
The Mothers Center serves as a national model for the care of high-risk pregnant women. As women with complex medical conditions become pregnant at a higher rate, it is important to have a multidisciplinary team to care for them preconceptionally, through pregnancy, and beyond. Our team is also conducting research that will contribute to improved care and education outside of the institution. We also work with our colleagues locally and nationally to reduce the incidence of the three leading causes of maternal complications:
Obstetric hemorrhage (excessive bleeding)
Hypertension (high blood pressure)
Venous thromboembolism (blood clot)
The Mothers Center is at the forefront of pregnancy care in New York, and our goal is to make pregnancy safe for every mother and child.