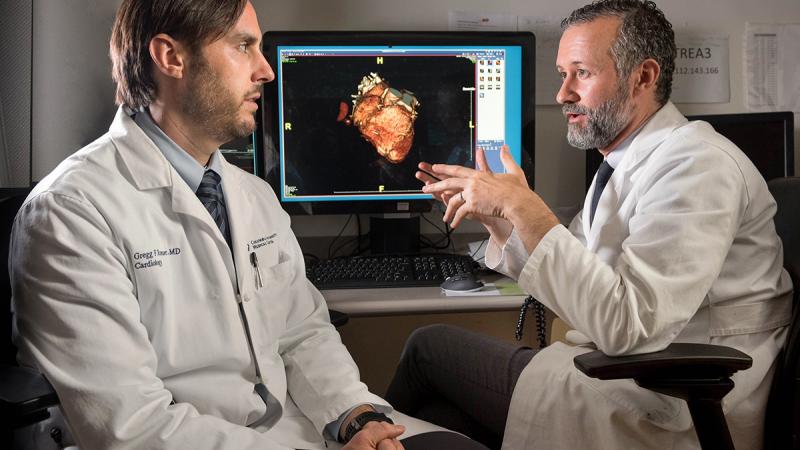 ---
    To make an appointment, please call (212) 342-3820.
---
Thanks to improvements in detection and treatment, cancer survivorship has increased significantly over the past several decades. Today, there are more than 14.5 million cancer survivors living in the United States. But the aggressive treatments often needed to save the life of a person with cancer—such as chemotherapy and radiation—can cause damage of their own, frequently putting them at risk for heart disease.
Heart Care for Cancer Patients and Survivors
ColumbiaDoctors' Cardio-Oncology program, one of only a handful of such programs in the region, focuses on cardiac issues throughout the cancer treatment process, from diagnosis through treatment and survivor issues. We treat childhood cancer survivors, adult cancer survivors, oncology inpatients who have any accompanying type of cardiac issue, and patients undergoing bone marrow transplants.
We offer both inpatient consultative services as well as outpatient care. We also provide surveillance and monitoring of cardiac function during cancer treatments that are known to be cardiotoxic, as well as long-term preventive cardiology care for cancer survivors.
Our program is also leading important research into the cardiac needs of people with cancer and cancer survivors.
Conditions We Treat
Our program treats all types of cardiovascular issues related to cancer diagnosis and cancer treatment:
Cardiac complications of cancer and cancer therapy
Chemotherapy-induced repolarization abnormalities
Cytotoxic effects of chemotherapy
Pericardial disease secondary to chemotherapy or cancer progression
Primary tumors or metastatic disease of the heart
Thrombotic disorder
Our Experts