The Hypertension Center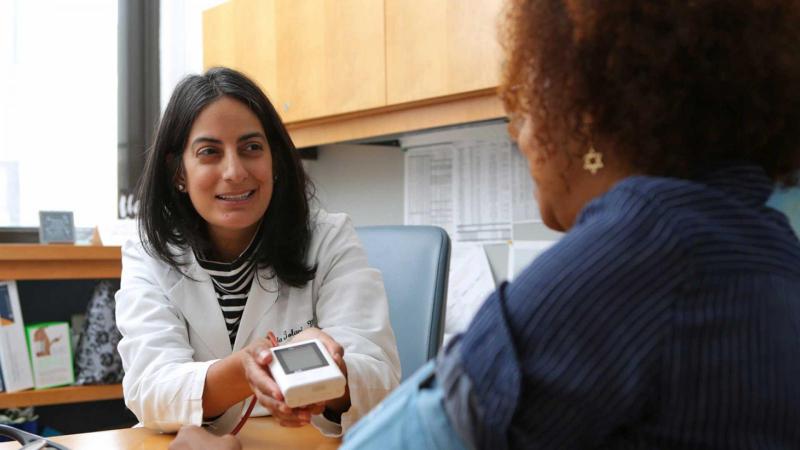 The Hypertension Center at Columbia University Irving Medical Center is the first, truly multidisciplinary Center of Excellence for treating hypertension in the New York metropolitan area. It has been designated by the American Heart Association as a Comprehensive Hypertension Center, which recognizes institutions that meet or exceed standards for research-based treatment of hypertension. 
Our mission is to combine the latest advances in hypertension diagnosis and a multidisciplinary approach to treatment with a personalized patient care experience.
Hypertension, also known as high blood pressure, is the leading risk factor for heart disease, stroke, and kidney failure. It can be caused by a wide variety of factors such as diet, genes, environment, stress, and other medical problems. The Hypertension Center is comprised of a diverse team of specialists and generalists who can treat the wide-ranging impact of hypertension on the human body. By working closely together across disciplines, our Center is designed to optimize the prevention and treatment of hypertension in a patient-friendly manner.
We have providers available for both adults and children with hypertension available at multiple campuses around New York City. Children with hypertension are treated by our pediatric hypertension specialists. Patients only need to remember one telephone number to arrange all of their hypertension care needs.
Treatments and Conditions
Diagnosis of white coat hypertension and nocturnal hypertension
Treatment of uncontrolled and resistant hypertension
Diagnosis and treatment of secondary hypertension
Diagnosis and treatment of labile blood pressure and orthostatic hypotension
Find an Office Near You 
We have office locations throughout New York, including Manhattan, Orange County, Rockland County, and White Plains.