For Patients
Make an Appointment
Our team is here to help you make an appointment with the specialists that you need.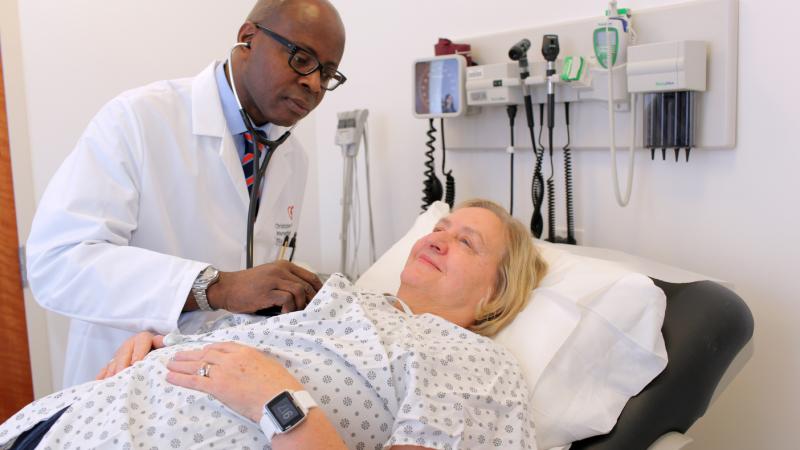 ColumbiaDoctors Cardiology's renowned faculty and exemplary staff offer expert, patient-centered care for individuals with all types of heart disease, even the most advanced and complex cases.
We are affiliated with NewYork-Presbyterian Hospital, widely recognized as one of the nation's best hospitals. Our patients have unparalleled access to the latest techniques in diagnosing and treating virtually any area of cardiovascular medicine.
Make an Appointment
ColumbiaDoctors Cardiology has a number of conveniently located practice locations, located in Manhattan, Westchester and the Hudson Valley.
If you know what area of expertise you require, choose the service or center from the menu for an appointment phone number or list of physicians. 
What to Bring to Your Appointment
Insurance card(s)
Co-payment (collected at the time of service)
Referrals (if applicable)
To Cancel Your Appointment
If you need to cancel or reschedule your appointment, please contact our office at least 24 hours before your scheduled visit.
Connect Patient Portal
Current patients can count on secure messaging, the use of our online bill payment feature, and 24/7/365 access to their healthcare information through the Connect online portal.
Signing up for Connect is easy. Ask about joining Connect at your next visit.  If you already have an invitation and activation code, visit our sign-up page. If you do not have an activation code, visit our self-sign-up page and follow the directions.
Connect is a joint effort of Columbia, NewYork-Presbyterian, and Weill Cornell Medicine, so a single Connect account links you to all three institutions.
Insurance Plans We Accept
Most of our physicians participate in Medicare and many commercial insurance plans. Specific participation information about each physician is available on his or her individual profile.
International Patients
Our cardiologists provide personal, expert care to patients from all over the world.
To coordinate your care from afar, the Global Services Office provides around-the-clock help and support seven days a week. Patient Coordinators will assist you with medical appointments, accommodations and travel documentation, and Financial Representatives work closely with you regarding financial matters.
For more information, or to schedule an appointment, please call +1 (212) 746-9100 or visit NewYork-Presbyterian Global Services.