Sports Cardiology
Make an Appointment
Our team is here to help you make an appointment with the specialists that you need.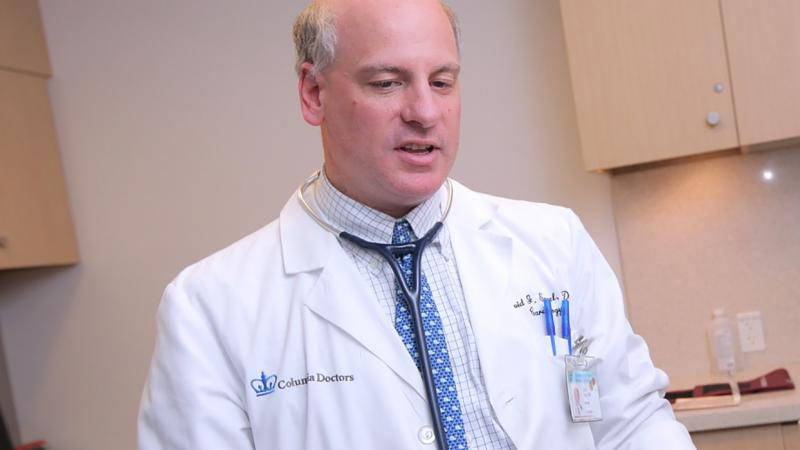 Columbia's experts in the field of Sports Cardiology have earned national recognition for their clinical activities and research relating to the cardiac care of athletes. Our Sports Cardiology team has published one of the largest echocardiographic studies to date characterizing the athlete's heart in elite American athletes and have authored chapters and co-edited the 2021 textbook in the field, Sports Cardiology: Care of the Athletic Heart from the Clinic to the Sidelines.
Comprehensive Care for Athletes
We provide expedited and comprehensive evaluations and assessments of athletes for the purposes of evaluating potential cardiac symptoms, performing pre-participation cardiac examinations, performing and reviewing cardiac testing, and managing existing cardiovascular conditions. A major focus of our program is to provide assistance in the detection and management of cardiac conditions that could predispose an athlete to an exercise-triggered cardiac emergency as well as to also properly and comprehensively assess an athlete's cardiac status to help minimize, when able, unnecessary disqualifications from competition and delays in return to play.
Services We Provide
Pre-participation cardiovascular examinations and assessments
Echocardiography
Electrocardiography
Stress testing
24-hour and extended cardiac monitoring
Cardiac MRI
Laboratory and genetic testing