​Endometriosis
Make an Appointment
Our team is here to help you make an appointment with the specialists that you need.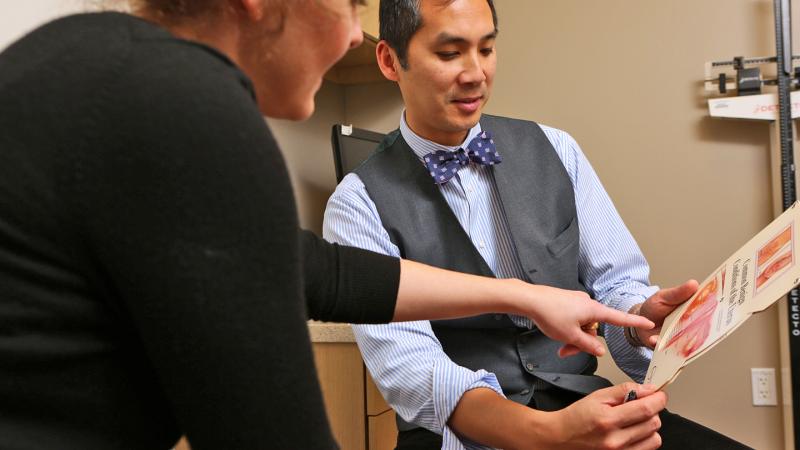 Endometriosis is a condition in which endometrial tissue, which lines the uterus, grows in areas outside the uterus. It generally causes pain and discomfort – which can be severe – especially during your menstrual cycle. It can also lead to infertility. For some women with endometriosis, regular daily activities can be challenging and painful. When women in their childbearing years are diagnosed with endometriosis it can be emotionally challenging.
At ColumbiaDoctors Obstetrics and Gynecology, our goal is early diagnosis of endometriosis and the least invasive treatment possible, so that you can return to normal, pain-free daily life. For women and girls who are concerned about fertility, we offer expertise with a full range of medical and minimally invasive surgical treatment options so that fertility preservation can be our top priority.
Treatment for endometriosis can include hormonal therapy to suppress pain, pain relief medication, and surgery. Our team will work with you to find the treatment that works best for your individual needs.
Laparoscopic and Robotic-assisted Surgery
Led by world-renowned experts in minimally invasive specialty surgery, the ColumbiaDoctors gynecological surgery team has deep expertise with laparoscopic and robotic-assisted surgery – techniques which are particularly successful when fertility preservation is a priority. With these types of surgeries, the ability to make small incisions and precise movements helps preserve healthy tissue and has many other benefits, including faster recovery time, less scarring, less pain, and fewer complications.